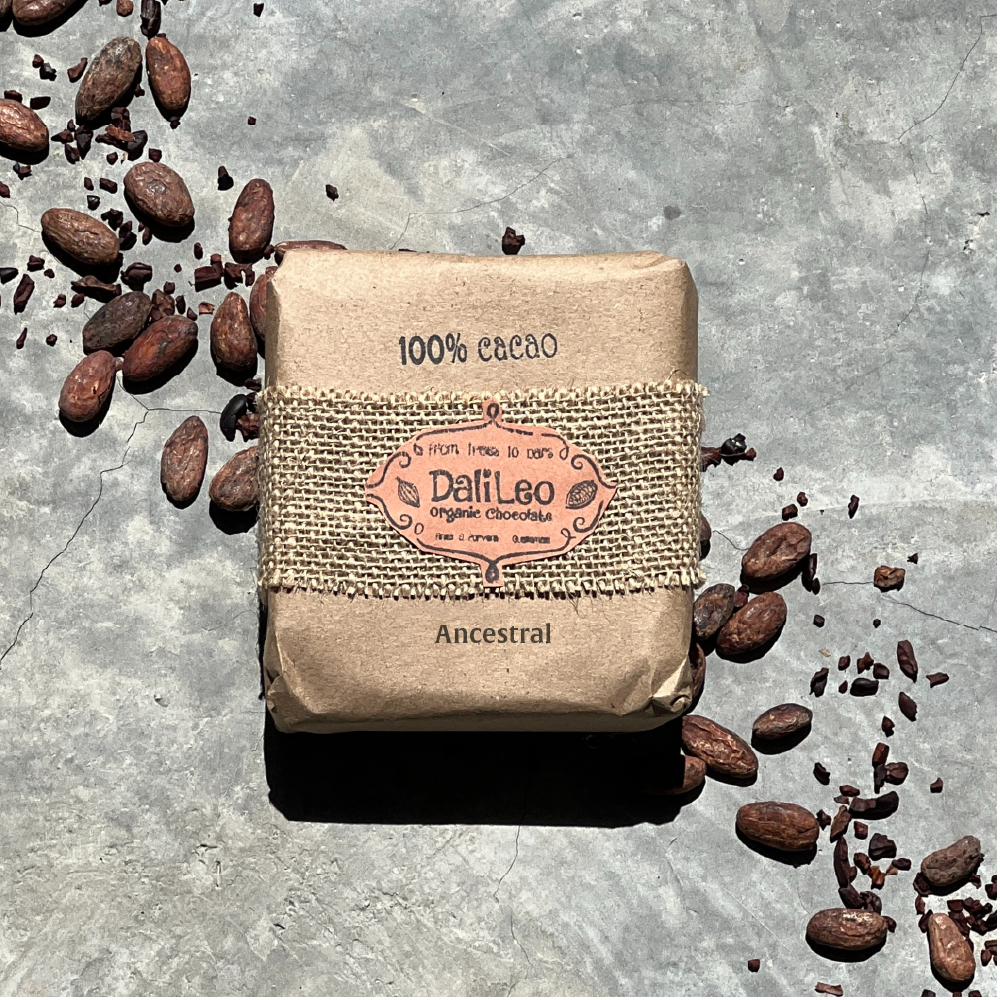 Ancestral 450g
0.450g
Fermented in wooden container, sun dried and lightly roasted. Stone-grinded and contains 10% less fat by traditional extraction method.
Contains about 45% of fat ⎮ Slightly more potent ⎮ Best for ceremonial use

-BEYOND ORGANIC FARMING-

OUR CACAO IS GROWN NATURALLY, IN ITS HOLISTIC ENVIRONMENT WITHOUT CHEMICALS OR PESTICIDES. EVERYTHING WE PRODUCE COMES FROM OUR REGENERATIVE AGROFORESTRY SYSTEM.
WITH EACH PURCHASE YOU SUPPORT US MAINTAINING RAINFORESTS AND REGENERATIVE FARMING.